How to feed fresh
Wether your dog has been consuming kibble or fresh food exclusively, a gradual introduction of any new food with their current diet is highly recommended. We advise a 10-day transition period, keeping in mind that the duration may vary for individual dogs.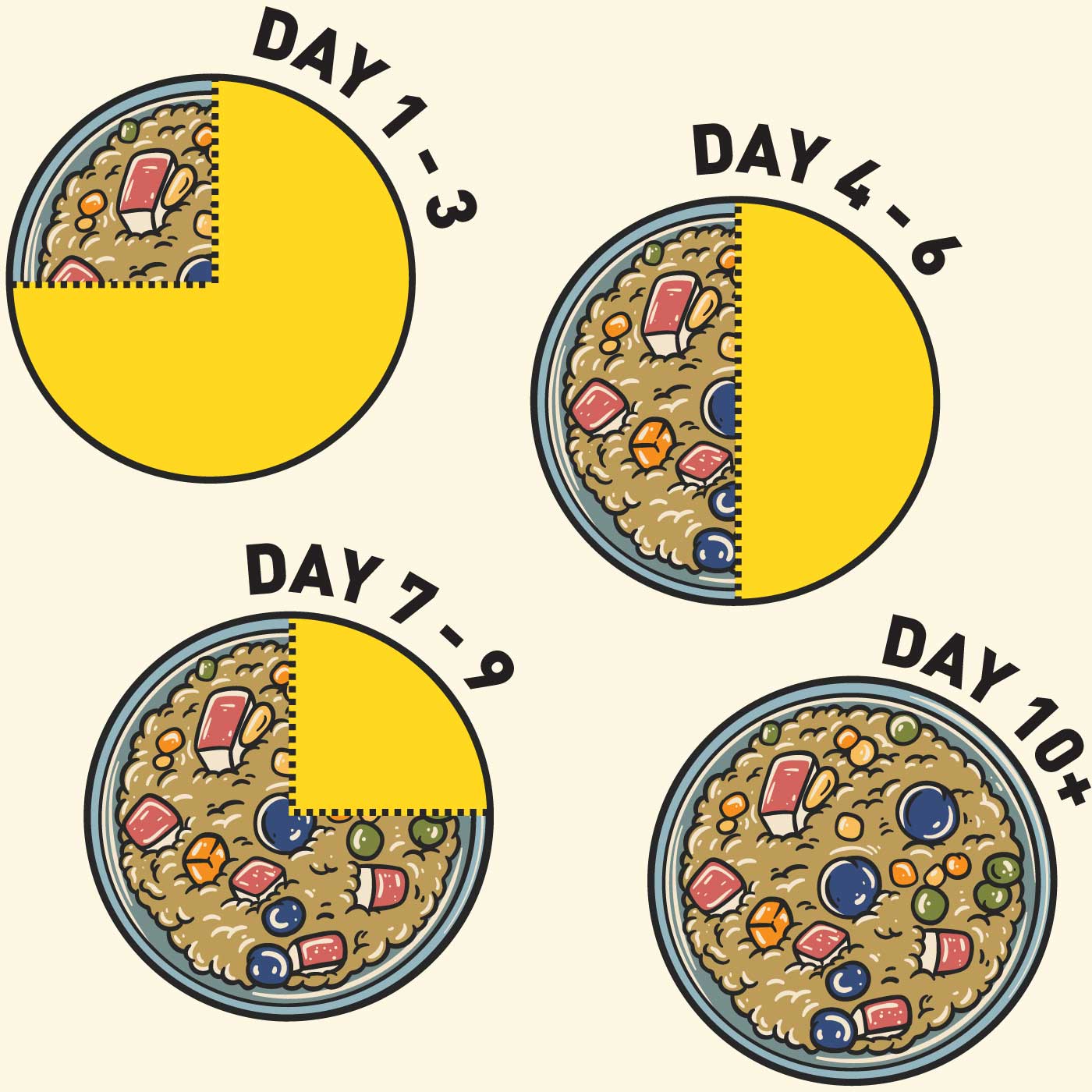 STEP 1
TRANSITION
Gradually increase the amount of new food over a period of seven to ten days, starting with a small amount of the new food mixed with their old food. If your dog experiences any digestive issues, slow down the transition. Remember that every dog is unique and may require a more extended or even shorter transition period.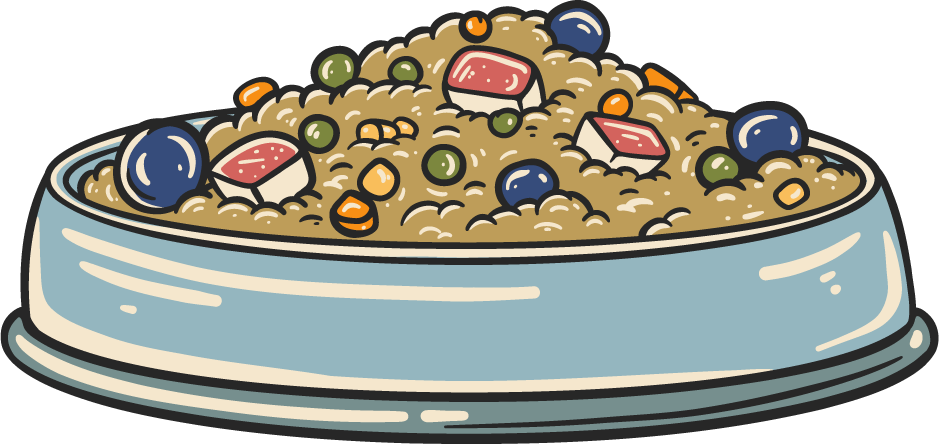 STEP 2
FEEDING
Use our Feeding Calculator to get accurate feeding recommendations! By inputting your dog's information, you can receive personalized feeding guidelines. Keep in mind, each of our diets has a unique caloric density, which can affect the recommended feeding amounts.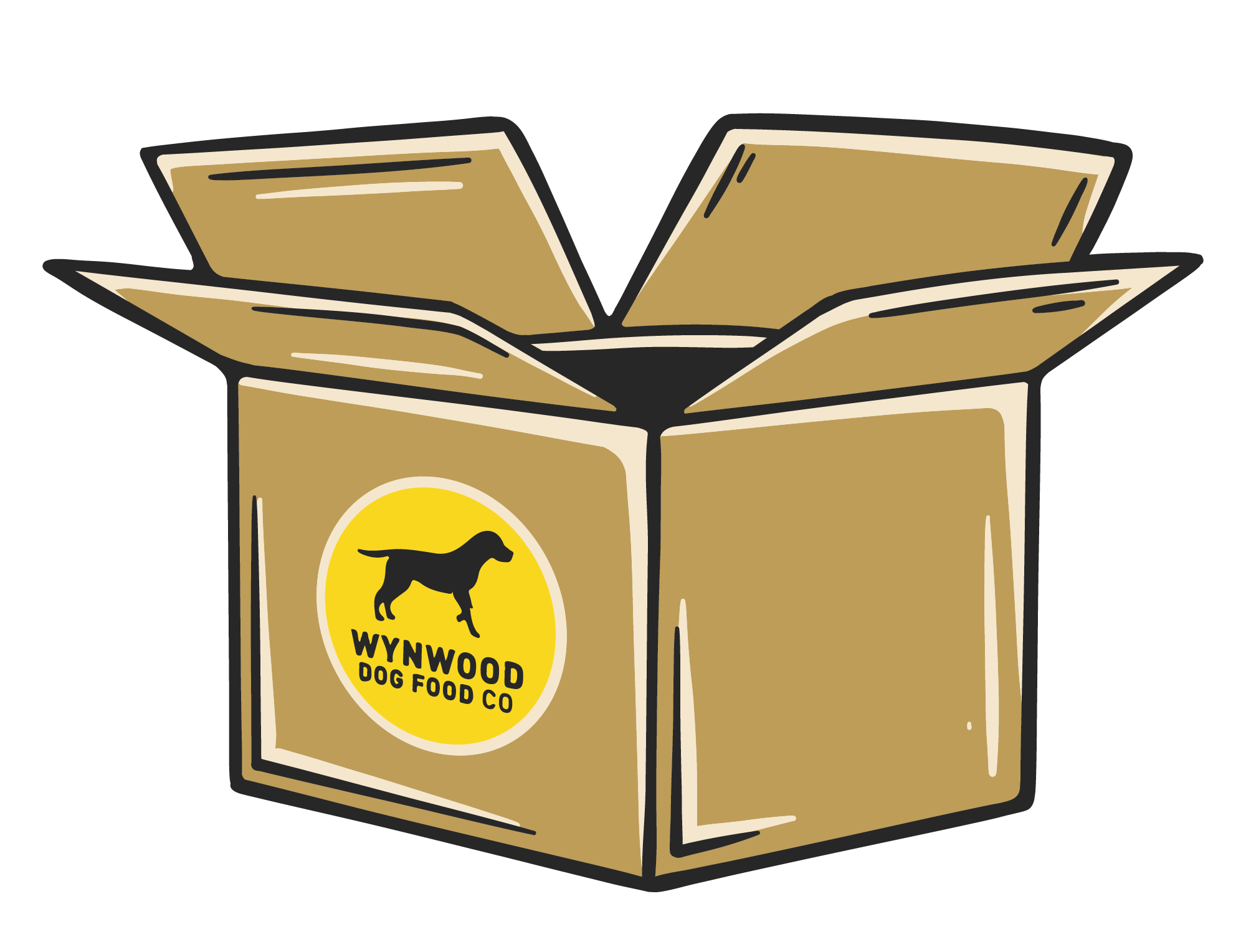 Step 3
STORAGE
Wynwood Dog Food is sold in frozen vacuum-sealed packaging, which helps maintain its freshness for up to one year in your freezer. For best results, it is recommended to thaw the food overnight in the refrigerator before use. We recommend thawing only three to five days' worth of food at a time, storing the rest in an airtight, resealable container in the refrigerator. After thawing and opening, you should use the food within five days to ensure its freshness.

Step 3
Can I refreeze the food?
If your dog cannot finish the entire package within 5 days, we recommend defrosting the package completely and dividing it into portions that will last for 3 days each. You can then refreeze all but one of the pre-portioned packages and serve the refrozen food within 3 months.